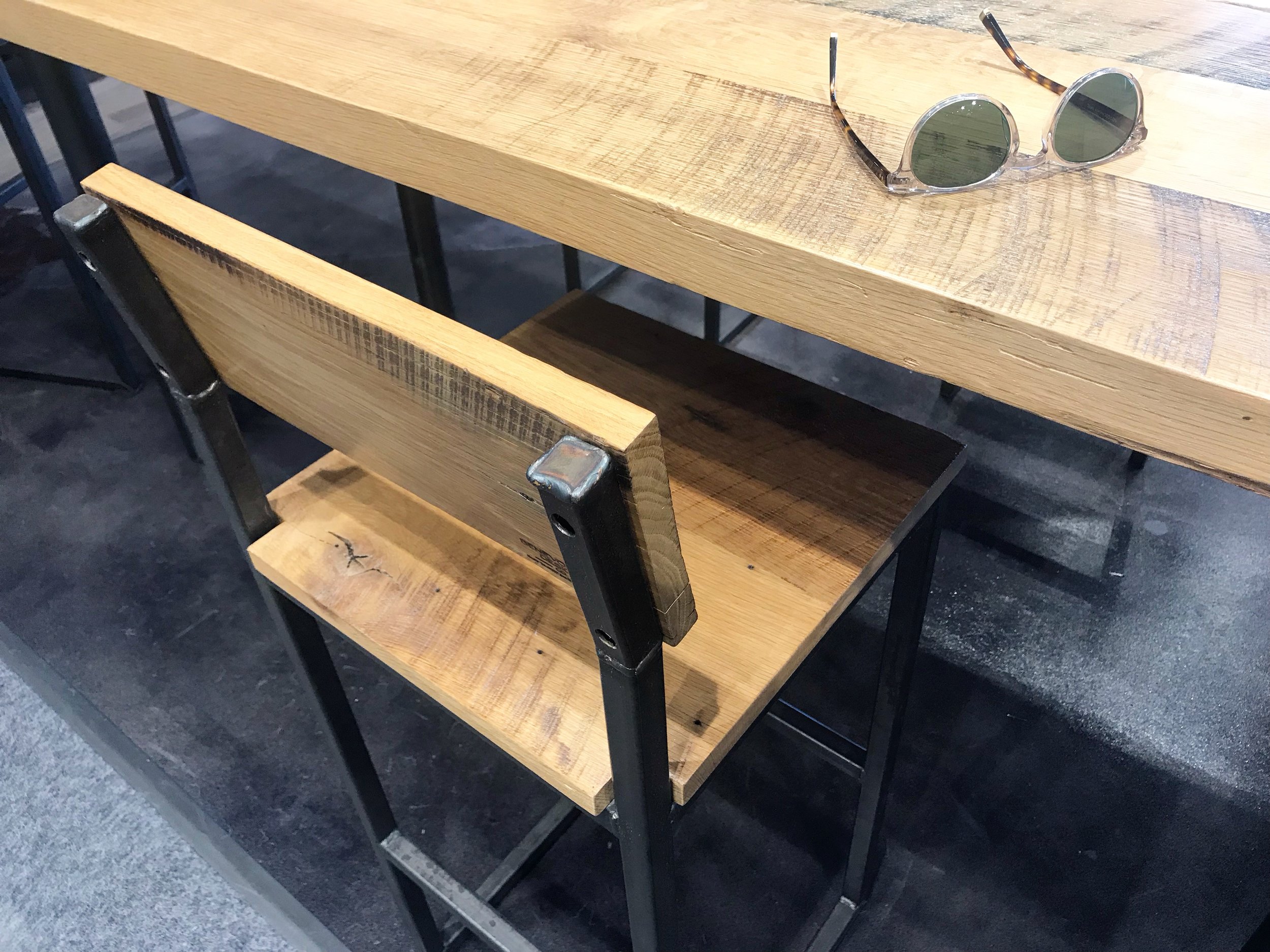 Beecroft & Bull's Virginia Beach storefront is located in Hilltop Shopping center.
When it comes to men's clothing it doesn't get better than Beecroft & Bull. Just before the celebration of their 60th anniversary, Craig Beecroft decided to expand the Virginia Beach location into a new space at Hilltop Shopping Center. It was an honor to be able to work with them to design and build all new custom fixtures and displays tables.
build date: summer 2018
All of the furnishings at Beecroft & Bull were crafted out of old-growth reclaimed Oak from the mid-atlantic region of the east coast.
4'x 8' display table with round metal legs

Interchangable shelving/hanging metal displays

48" round Tie display table with shelf

Modern sliding doors

Metal "U" nesting tables

Belt Display

Barstools

48" Socks cube

3-way and wall hanging mirrors