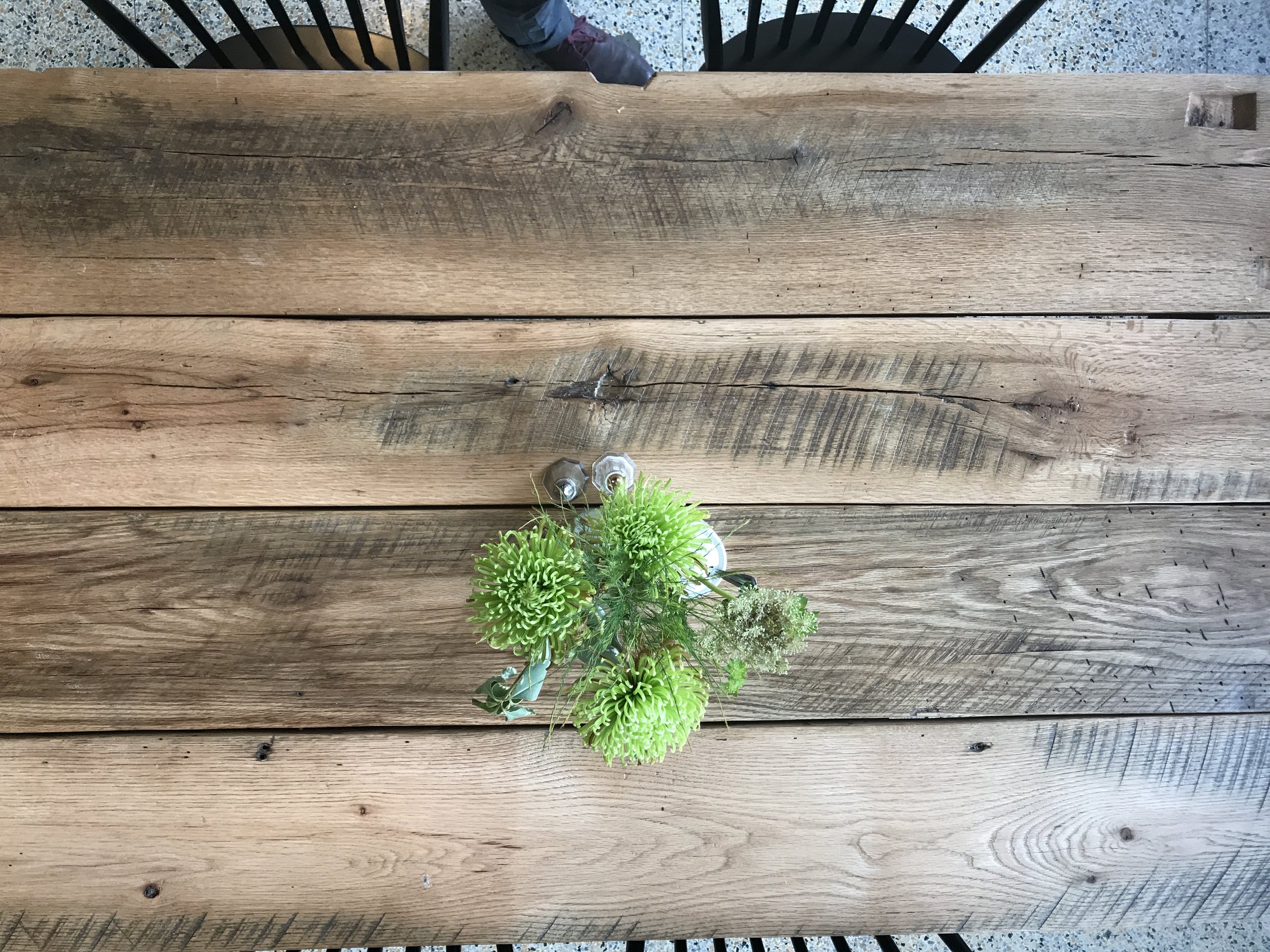 Commune NFK is located in the beautifully restored Texaco building in the heart of Norfolk's Neon District.
The majority of the lumber used for this project was taken down piece by piece from the original farmhouse built in the 1840's at New Earth Farm, which is owned and operated by Commune founder Kevin Jamison.
build date: summer 2017
Coffee table - hand-hewn Cypress rafter and foundation beams.
Dining tables - old growth reclaimed Oak.
Wall accents and trim - wall old growth pine tongue and grove wall siding.
Pass through kitchen counter - salvaged Black Walnut slab.